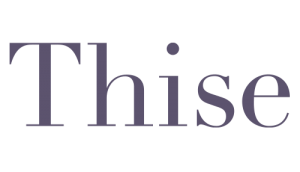 Support from Thise Mejeri
Gyvelborg provides daily milk to Thise dairy, we have a good and close cooperation. They come every day and collect our milk and sponsor some milk products to our guests.
Thanks for the support, Thise, we are pleased with the good cooperation!
Read more www.thise.dk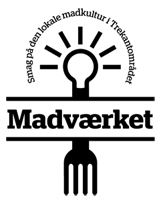 Madværket strengthens the good dining experience
Gyvelborg is a member of the Association Madværket. A network of members that know what happens in the food industry – manufacturers, foodmakers, gastronomy shops, chefs, hotels and restaurants, food consultants and consumers.
Here are some of their manifesto:
• Madværket will create pride in – and knowledge of – the local food in the Triangle area and create new foods, food experiences and new gastronomy.
• Madværket support and increase the use of local quality food in an interaction between chefs, small producers, processors and designers, etc.
• Madværket will make local food and the use of local food a growing and good business.
We at Gyvelborg are very happy to participate in the meetings that provide input and insight into the different areas www.madvaerket.dk


LAG EU supported project
Gyvelborg is an authentic setting for experiences in peace and quite surroundings.
In 2008, we expanded the campsite, so there is more space around the caravans and tents. We made a nature trail with table and benches in the most beautiful places. The service buildings were expanded with washing / changing room.
In this regard, we got support through LAG funds, we are grateful because it made our dreams possible.
The project was called "Gyvelborg den autentiske ramme for oplevelser i fred og ro nær Hærvejen"
Read more her.

The European Agricultural Fund for Rural Development: Denmark and Europe invest in rural areas.
Other useful links
Seværdigheder oplevelser midt-øst Jylland www.campaya.dk
Local food products every where in Danmark www.goforlocal.dk
Find the best vacation on the farm https://bondegaardsferie.dk/ 
Gyvelborg close to "Hærvejen" and the "Skævebane". A good place to stay www.haervej.dk
Green campsites in Denmark www.backtonature.dk
Free-camping www.f-camping.dk
Take your dog on vaccation www.feriemedhund.dk
Tourist information about our area http://www.visitherning.com
Vester Palsgaard Forestmuseum www.museummidtjylland.dk
Frie Camping, independent information about camping in Denmark  www.f-camping.dk
Read more about organic food www.okologi.dk
Boerderijcamping in europa www.svr.nl
Vakantie met een handicap www.picturevakanties.nl
Een gastvrij onthaal in uw eigen taal www.vakantielandgenoten.com
Vakantie boeken bij Nederlanders in het buitenland www.vakantieboekenbijnederlanders.nl