At Gyvelborgs farmshop we sell our organic meat from our own cattle.
The meat is fantastic – both in structure, tenderness and flavour.
Recipe for our 100% organic Jersey meat :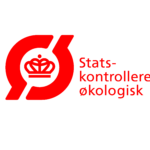 Calves get milk for 3 months
Feed / calf mixture until they are 6 months
From 6 month till 18/24 month they get grass and herbs
Fresh air all year round
A lot of love, pets and cuddles
Advantages of 100% organic Jersey meat:
The meat has a larger amount of omega 3 and carotene
Nice fat marbling, which gives a good taste and tenderness
Shorter cooking time
At the farmshop we always have meat in our storage freezer. Nice steaks, sausages, minced meat, simmer meat and roasts.
You can also pre-order larger portions. Sign up for our newsletter, so you will be notified when we slaughter or have good deals.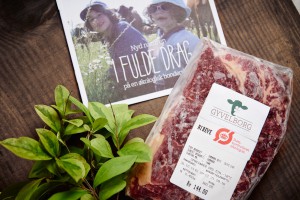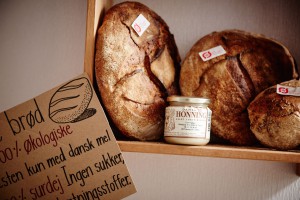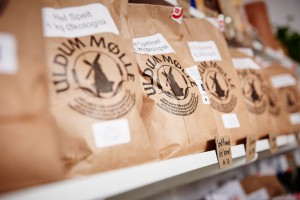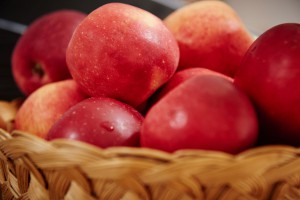 The farmshop offers:
Our own meet in a variety of cuts
Our own salamis and sausages
"HC" organic eggs
"Brød & Cos" sourdough bread
"Engmarks" Jersey ice-cream
Danish wine from "Modavi"
Honey from "Leif Thykær" (his bees have collected nectar on our fields)
Salt from "Hærvejssalt"
Marmelade from "Dansk blåbær"
Flour from "Uldummølle", a large variety
Coffee and tea from "Nørre Snede Kafferisteri"
Chocolates from "Chokoladefabrikken"
Aronia shot from "Elkærholm"
Beer from "Humlepraxis"
Softdrinks from "Ørbækbryggeri"
Cheeses and butter from "Thise"
Home knitted socks from Gitte
Glass art from Ruth Sandkvist
Postcards from Gyvelborg
In the summer we have fresh vegetables on the shelves. When time permits, Jellemien makes her own juice and jam.