Cuddle the cows, calves, cats, bunnies, guinea-pigs and our dog Nanni.

Here are all the animals you can meet at Gyvelborg:
Nora is our shepperd dog, she takes good care of us, most of the time she is at the farm.
She does not like small children. Don't let your kids pet her.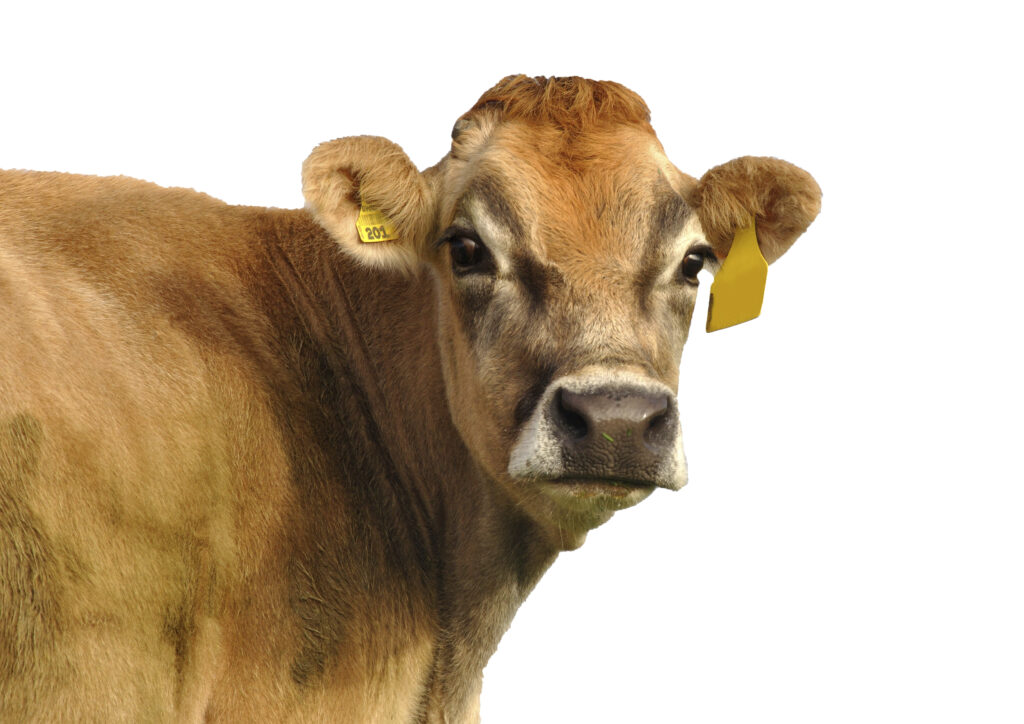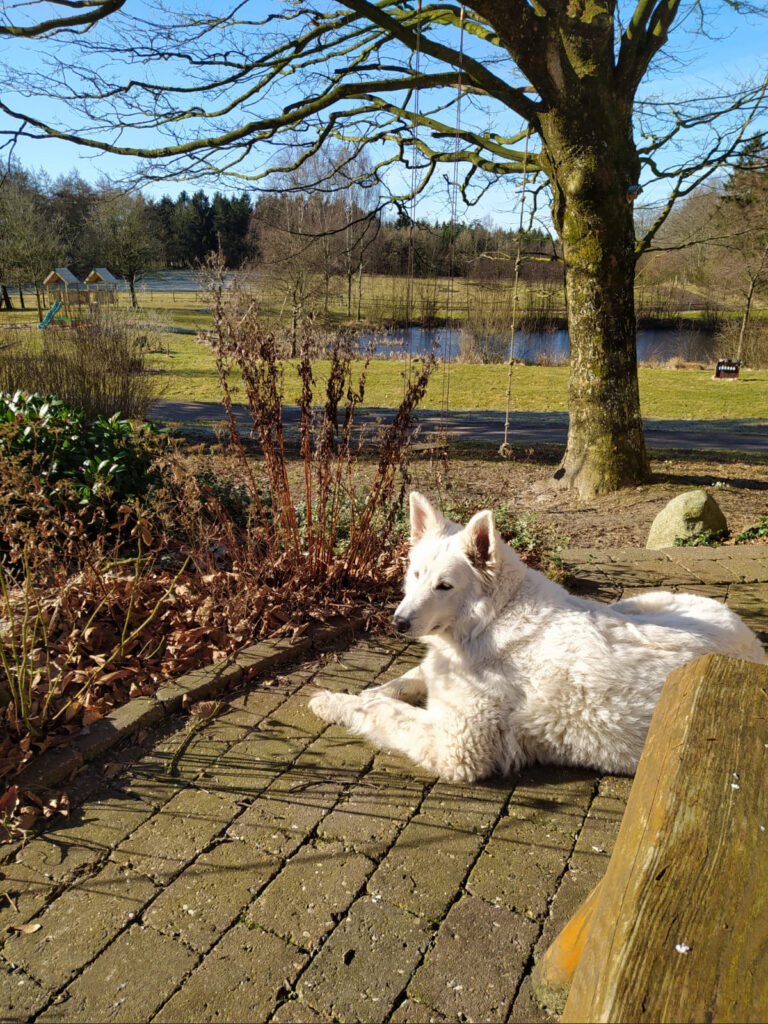 ---
Bunnies and guinea pig
Bunnymom has a big, bushy fur, which she like to get groomed. She loves dandelions and be cuddled behind the ears. The guinea-pigs love to be held and get petted, they do this cute squeaky sound when they're happy.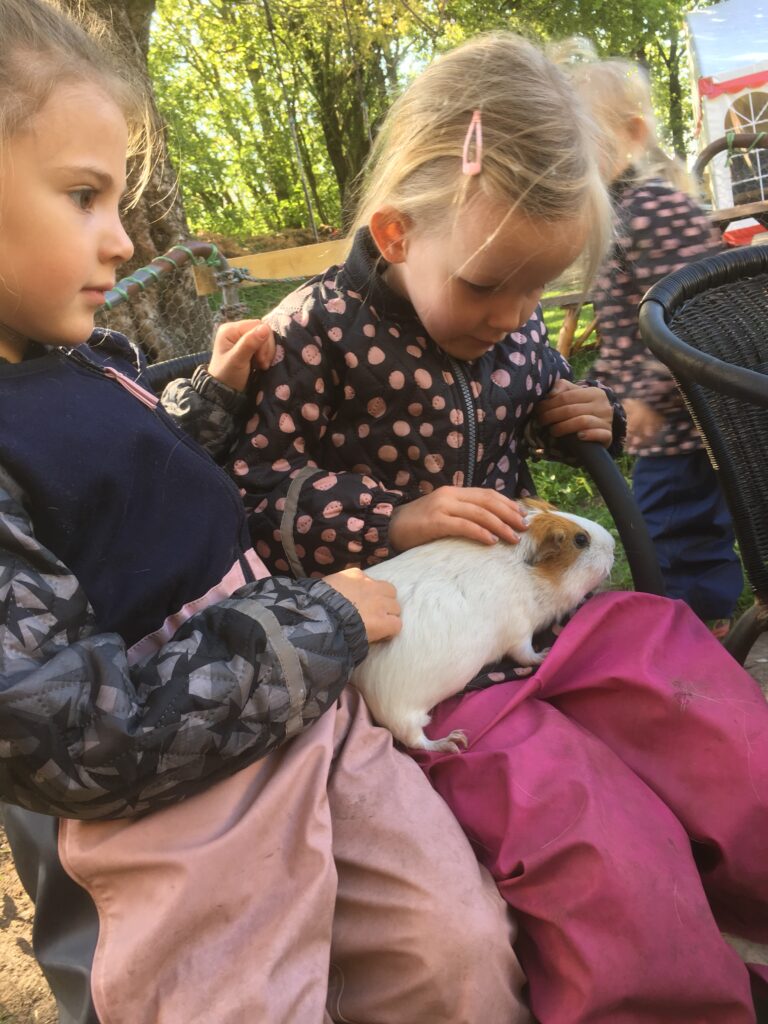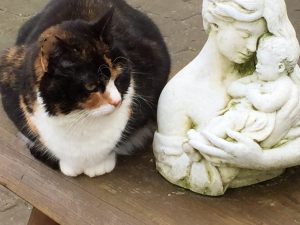 The cats
Our cats are always around on the farm catching mice. Some of them likes to be cuddled with and others are a bit shy. We have neutered the cats. Unfortunately we do not have kittens.
Every evening and morning the cats will get their dinner and you can see them all.
---
Calves
When they're just born, the stay with their mother for two days, then they get to the calf nursery. Here, Willem teaches them to drink and eat out of a bowl. Once they master that, they are ready to move onto the Kindergarten where four calves go together in a straw strewn hut. They enjoy themselves often in the straw and sometimes they jump around and fooling. They love children and suck on their fingers.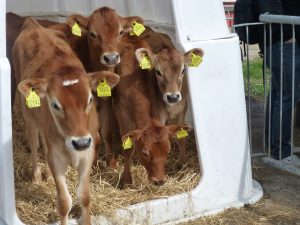 ---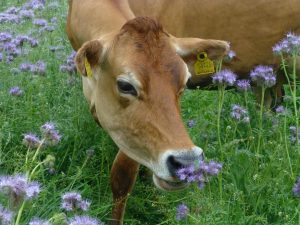 Cows
Jersey cows are very curious and they love to be petted. And they love glover, grass and herbs, which they use to make their delicious milk
We have 160 Jersey cows. A lot of them are very tamme and likes to be pet. Although be aware of their big head, they can easily knock you over.
---
Insect hotel
Consists of i.a. beetles and bench bites. The hotel is decorated with holes and pretzel hooks, so the insects can have fun and take a well-deserved holiday at Gyvelborg. Each cottage has an insect hotel. We have a collection fence of branches, garden waste, which is well visited by hedgehogs, mice and small beetles, all of which are of great benefit to a healthy nature. For the slightly more comfortable hedgehogs, we have made small houses to give them a good and dry hiding place in the winter.
---
Starlings
We have many nest boxes set up. The starch is much needed by the organic farmer, they catch many stalk bone larvae. Stem bone larvae eat the roots of grass and grain, and can ruin a whole year's yield. We also have a number of other bird boxes, so we have lots of small birds and they are fed diligently in the winter.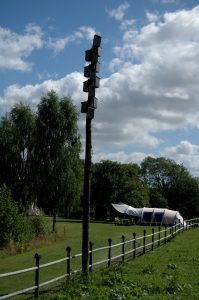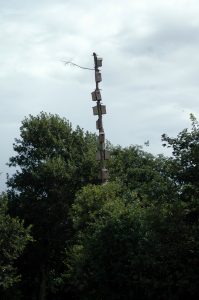 ---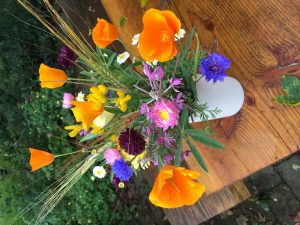 Nature trail
Every spring we sow flowers in a natural strip to promote insects and give the birds, bees, butterflies a good habitat. In winter, birds and deer eat seeds and plants. In other words, the surroundings offer a really family-friendly farm holiday for young and old.